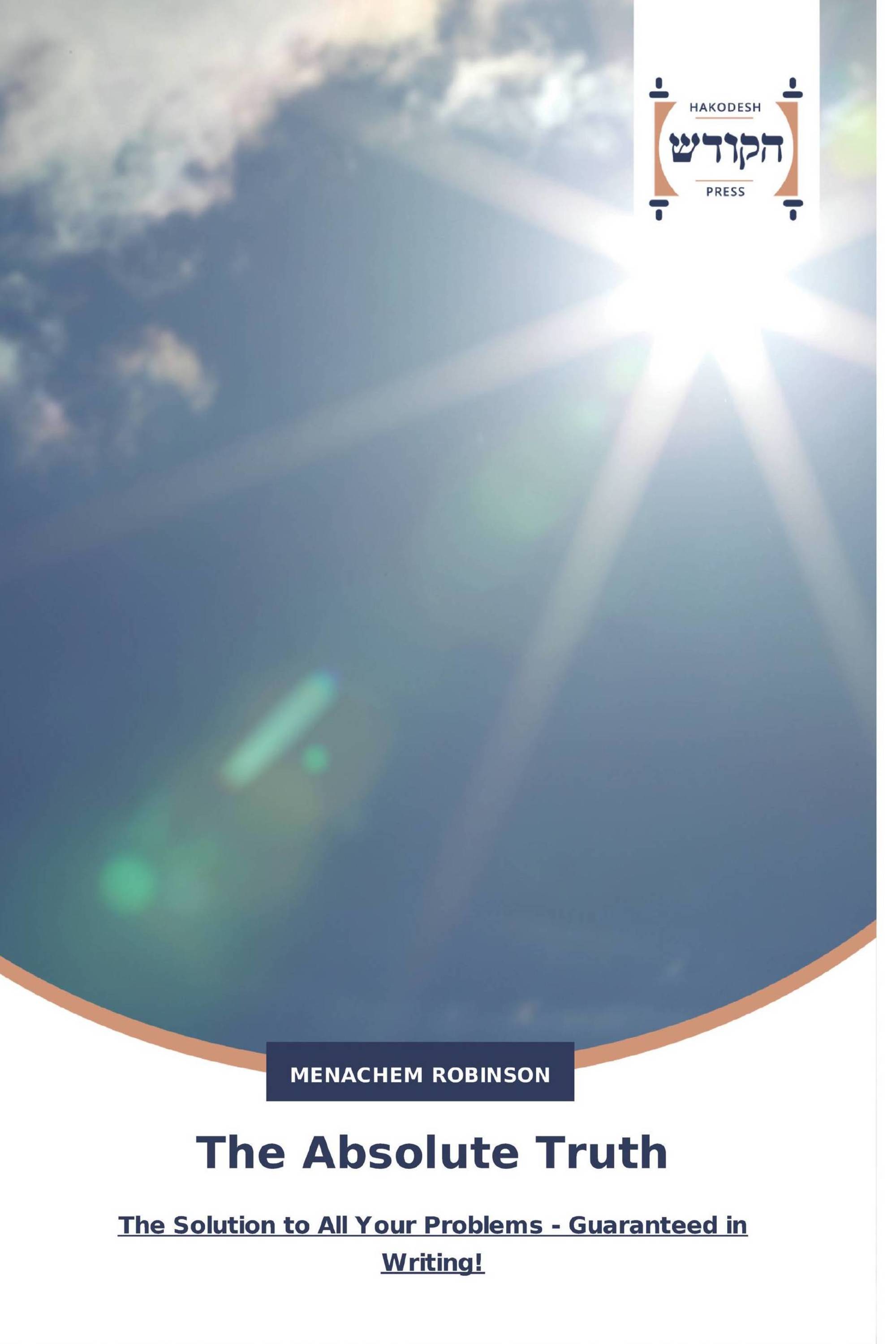 The Solution to All Your Problems - Guaranteed in Writing!
Hakodesh Press ( 2015-05-29 )
€ 16,90
This is a book for those who are looking for the absolute truth about this upside-down fantasy world of lies and deceit. This is the culmination of a 24 year study proving that living the absolute truth is the only way to survive, thrive and even find the true meaning of happiness and success. My proof is unshakable – not based on abstract concepts, but on thousands of hours of research and scientific data, including observation of tens of thousands of individuals over a half century – documenting what caused happiness or sadness, success or failure in life. These are the results of this study.